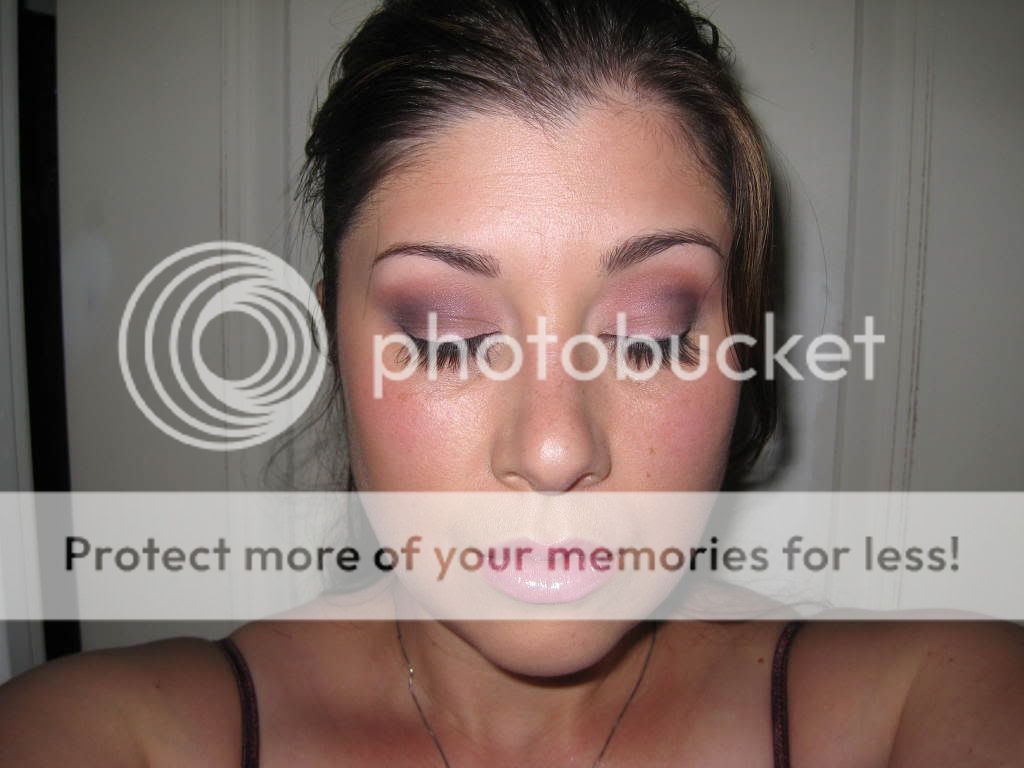 This is a copied look from a tutorial I saw on youtube thanks
honeybee9695
! I didn't have Rite of Spring so I used
Pink Opal Pigment
instead. The total look consists of UD PP on entire lid,
Perky Paint Pot
,
Pink Opal pigment
on lid,
Cranberry
above crease,
Thunder
in crease,
Beauty Mark
to line and as instructed a small v on the outer corner and
Vanilla e/s
as the highlight. Lined with
Blacktrack fluid line
and plush mascara. Overall I really liked it and since purples are my favorite color it was a lot of fun. I think you can use this look day or night which made it even better for me to play with all it needs is a deeper color application. I was going to use falsie's but truthfully got lazy. As for my lips I just used
Fast Thrill Lipgloss
. I still feel like my foundation coverage could of been better and any comments on how to achieve a more flawless look would be totally welcome. I am a NC 20 or 25 depending on the time of the year ,or my mood :-)
Here is my question, I hate the way my face showed up in the picture, (dark circles, not an even matte look throughout my face etc) Can anyone send me some pointers on how to fix it? Thanks.
www.playingwithpixiedust.blogspot.com